6 ways to enjoy summertime at the well-known pink high-end hotel!
Savor the scrumptious summer days at Mount Nelson, Cape Town's well-known, pink, high-end hotel where numerous legends have actually stayed; including John Lennon, for a week.
What many people don't know is that you don't need to be staying at the Mount Nelson Hotel to hang out in the rich gardens or enjoy the stunning mountains views from bars and balconies. You can also get access to the heated pool and tennis courts!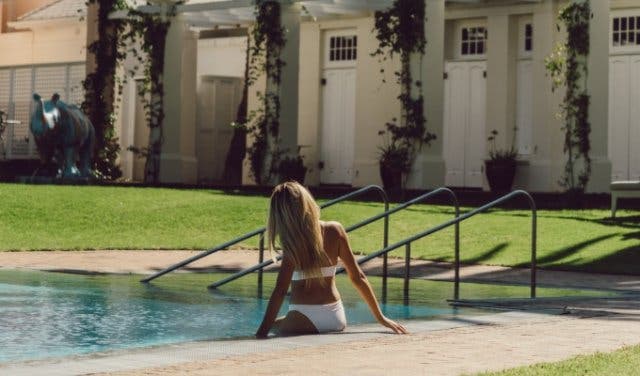 To see more specials and activities in your area check out the FOMO APP:
PICNIC IN THE GARDENS
From Wednesdays to Sundays, you can purchase a wicker basket filled with scrumptious goodies and it will be set out under a tree in the gardens for you. It's filled with light finger foods consisting of cheese from the Winelands, artisanal charcuterie and homemade atjars, pickles and tapenade. It costs R395 per adult and R250 per child. Chef Rudi Liebenberg recommends you add some bubbly– a regional Cap Classique or, if you're feeling flush, level up with a classic vintage champagne.
Open: Wednesdays to Sundays. Picnic baskets are readily available from 1pm.
Reservations: [email protected]
Add R200 and get access to the Oasis heated swimming, tennis courts (60 minutes guaranteed), and the amazing supervised Kids Club. Your picnic will then be set out near the gorgeous swimming pool.
TREAT YOURSELF TO AFTERNOON TEA
Tea at Mount Nelson is famous for being upmarket and boujee. Initially, the atmosphere is set by the debonair, fedora-wearing Henry Dike making music gold on the grand piano. Pick your seat from among the numerous beautiful tables and cushioned chairs inside or outside, after that pick your brew: there's a huge choice of premium leaf and blooming teas from around the world.
You'll be impressed by the spread: It varies from Cape Malay classics, like melktert, and other sugary foods such as baked chocolate cheesecake to baskets of warm-from-the-oven scones and pumpkin fritters, mushroom empañadas and delightful cucumber sandwiches.
For vegetarians, Chef Rudi has actually produced a creative plant-based menu. Many people don't know that the chef has a rule "no gelatine is utilized in any of our afternoon delights, making it halaal friendly".
CHILL OUT AT THE LIBRISA SPA
The name" Librisa" implies balance or breeze.
You'll definitely discover your body's balance at this beautiful, relaxing spa. It provides indulging, de-stressing and anti-ageing treatments in the beautiful environment of 3 original Victorian structures, with heated marble slabs. There's also a sensation shower in both men's and ladies changing rooms.
The Journey of Discovery is the most popular treatment, states the spa supervisor. It's a half-day experience consisting of a manicure/pedicure, facial, aromatherapy massage and complete body exfoliation with body wrap, book it and you get access to the swimming pool and Kids Club. Open: 9am to 7pm every day of the week. Reservations: [email protected]
DINE OUTDOORS IN THE BREEZE
This is an experience in Cape Town you do not want to miss, dining on the Mount Nelson terrace overlooking the majestic gardens listening to the tinkling fountains. Chef Rudi's provides a three-course lunch and supper menu, and Cape wild foods, plant-based and slow-cooked meals. There is also remarkable seafood options consisting of grilled line fish, mussels in beer, prawns, salmon cakes and calamari fritto misto.
SIGN UP FOR THE HARVEST TABLE IN THE GARDENS
You will never be 100% certain what this menu will be, states Chef Rudi, due to the fact that they pick the menu once they've inspected what their farmers are growing." We then stroll through the garden and gather edible elements like dandelion, spekboom or Eugenia berries," he says," All our harvest menus will include curry leaf in a meal." This luxurious fresh premium harvest affair is sumptuously set out on plates on a long, African teak table, positioned in the hotel's lovely gardens.
It's a wonderful and unforgettable experience to dine in the open air. The cost is R850 per adult, and R450 per kid (consists of 2 bottles of South African Methode Cap Classique in addition to access to the heated Oasis swimming pool, tennis courts and the monitored Kid's Club.
Open: For lunch and for supper every day (minimum 6 visitors up to 12 guests ).
Reservations: [email protected]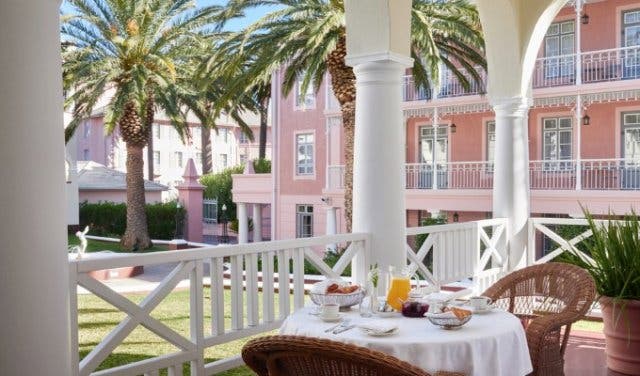 SIP ON SOME WINE AT THE SOPHISTICATED PLANET BAR
The Planet Bar is among Cape Town's most popular meeting points not just thanks to its fantastic wine list and cocktail menu, but because of its beautiful interior. It got its name from the orrery– a design of the planetary system– hanging from the ceiling.
You can also have a light bite there, with a menu that consists of General Tso's cauliflower, ceviche in small tacos, potato samosas and lamb kibbeh in yogurt
Or you can stay over since absolutely nothing tops investing a night or more at the famous Mount Nelson, a Belmond Hotel. Open: Every day. Reservations: [email protected]