What do you feel like? From flapjacks to hamburgers, it's much better with BUTTER.
Everything is made with butter at this all-day morning meal and restaurant bar that opened its doors in the heart of the Mother City mid-2021. It's a brilliant hangout for pupils to work buds and family gatherings. There are a lot of food and beverage choices, and people love this spot for a home-cooked feeling.
Have you checked out new specials on the FOMO App?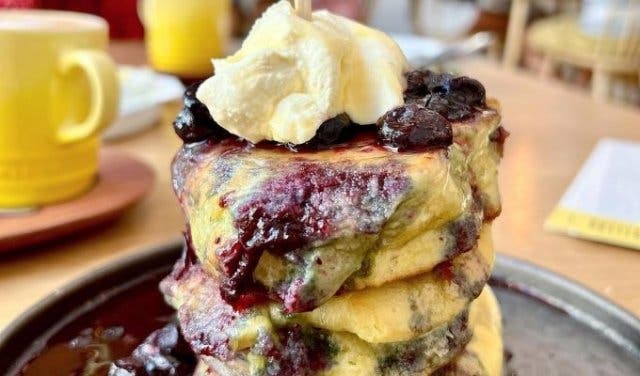 Buttermilk Blues ( flapjacks made with blueberry coulis and also crème fraîche) is just one of one of the most prominent recipes. Picture: Logan Hing
ORDER BREKKIE, ALL… DAY
For under R50 each, you can get any of these: a piece of homemade sourdough with a wealth of butter, a thick piece of nutty banana bread, a bun with berry jam, 2 buttered mielies, buttered snacks, or The Old Boy (a soft-boiled egg with dippy sourdough soldiers). Or take brekkie to another level & go with Burnt Butter Ravioli, Trout On Toast, the Butter Benedict or Butter Burger, made with a buttery beef patty, crunchy bacon, and also sriracha mayo, offered with french fries, pleasant potato crisps, or salad.
You can likewise visit for lunch for the Butter Burger, Crave Burger and even a risotto. Picture: Mark Schultz
ENJOY DRINKS WITH A TWIST
Why not be bold & purchase a Mimosa, Prosecco, Classic G&T or the scrumptious Butter White Russian (oat milk, kahlua, vodka, as well as coffee). Or choose Vietnamese Iced Coffee, Matcha Latte, Beet Latte, Ginger Tea, or natural Kombucha Rooibos– there are lots of great choices. And there's also a regular red wine option.
The Vietnamese Iced Coffee is made with coffee as well as compressed milk. Photo: Mark Schultz
FEEL THE VIBE OF THE CITY
Butter, in Loop Street, is a preferred hangout. Inside, you're invited by a creative piece on the flooring: "We're butter with each other". Yellow wall surfaces (one with an illustration of a duck drifting in "butter lake"), fashionable lights hanging from the ceiling, lavish environment-friendly plants, makes the area really feel great and fresh. You can leave the workplace for the day as well as work from there; Butter supplies complimentary wifi to clients.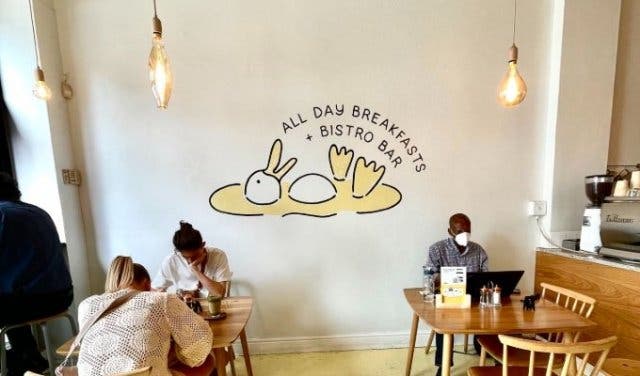 WHEN + WHERE TO GO
Butter is open: Tuesday to Friday, 8am – 3pm; Saturday, 9am – 3pm; Sunday, 10am – 2pm Discover it: 70 Loop Street|Cape Town|City Bowl Cost variety: R18 – R130
Call Butter on: 082 853 1939
For specials and discounted activities get the FOMO app for FREE: