Benedict Breakfast every Sunday at Pear Tree
If you go to the Pear Tree Restaurant in Hermanus on a Sunday early morning, you'll get the tastiest Eggs Benedict you've tasted AND it comes with it a complimentary glass of mimosa, I can get behind that initiative.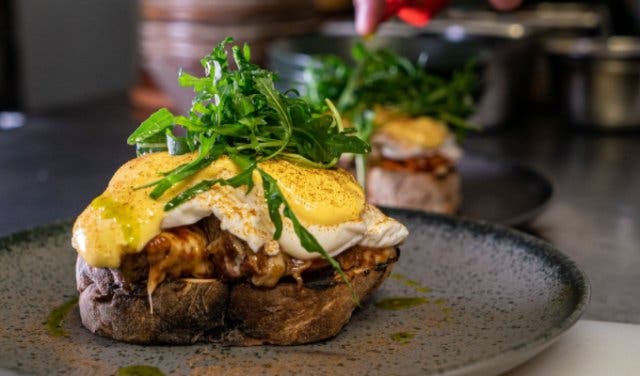 EGGS BENEDICT WITH SIRLOIN!
The Benedict Breakfast is served on a piece of toasted ciabatta, 2 poached eggs prepared to your requirements and, obviously, that delicately prepared Hollandaise sauce. Then you can have 3 variations: With maple bacon, wilted spinach and grilled cherry tomato; wild mushroom truffle, scorched broccoli and blue cheese; or sirloin, mustard, tomato jam, rocket and smoked cheese. Breakfast or heaven, you decide.
BE THERE BETWEEN 10AM AND 11 AM

Breakfast is served throughout the day, however, to make the most of the unique, arrive between 10am and 11am every Sunday. It gets full, so book ahead.
If that mimosa amazingly turns your breakfast into a lunch, Pear Tree Hermanus has an extensive and innovative mixed drink menu, with some including CBD oils and Kombucha. A substantial red wine, gin and beer menu with a craft beer section.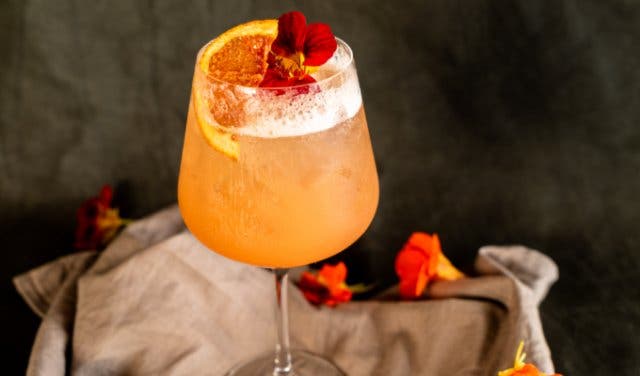 RIGHT BY THE FAMOUS SEAFRONT
The Pear Tree not just serves the ideal breakfast, it's the perfect seafront spot. There are 2 seating options, a breezy outside location, and a relaxing and comfy bistro-style interior.
The menu is contemporary and flavourful. There are meat and seafood alternatives– old-time favorites– and a considerable vegan and vegetarian choice.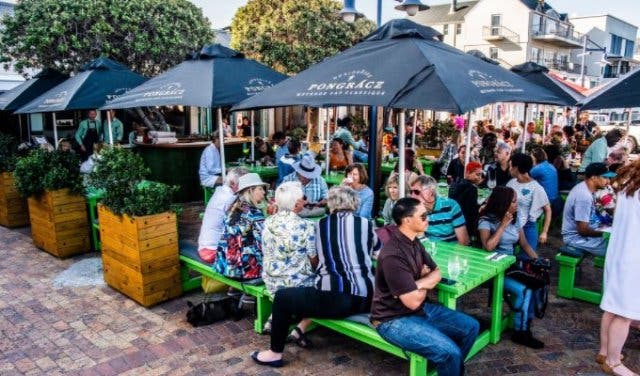 t
Benedict Breakfast with complimentary mimosa is on: Every Sunday 10am to 11am
Benedict Breakfast with complimentary mimosa cost: R90
Pear Tree is open: Monday to Sunday, 10am to 9pm, for breakfast, lunch and supper
Email: [email protected]
Call: 028 313 1224