Nightly live performances, theatrical cocktails + decadent menu
From Champagne Night Tuesdays, La Vie en Rose Wednesdays, and Wild Things Thursdays to Blame it on Zsa Zsa Fridays, this restaurant and bar is always lively. Zsa Zsa Restaurant, in Cape Town's CBD, is the glamorous restaurant with fiery cocktails, and extraordinary surprise performances. 
Its menu packs a punch too with pan-fried sole meuniere or a wagyu beef burger for mains and boozy lemon sorbet for dessert on a luxe night out.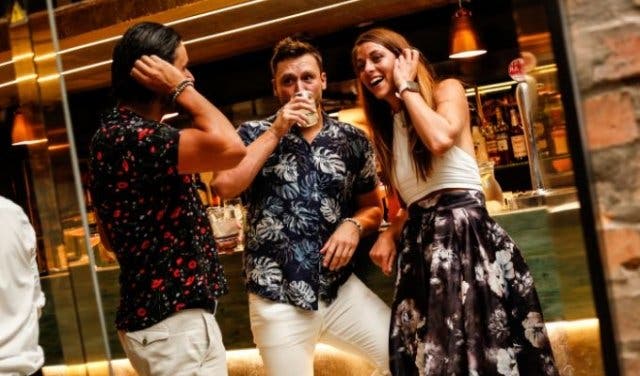 "LET THEM DRINK CHAMPAGNE" TUESDAYS
Every Tuesday at Zsa Zsa is a feast for the eyes, with attention-grabbing cocktails and a decadent dinner. A real show-stopper is the Mexican Christmas, one of the restaurant's most outlandish cocktails. It's a mix of orange juice and a hefty shot of Don Julio tequila with a side of fiery theatrics.
But, before taking a sip, sit back (for your own safety) and watch as the waiter sets the drink alight with a handheld blowtorch before squeezing over the zest of an orange to excite the flames.
The party gets started with  DJ and vocalist Dani Bitton, with her sultry voice, who serenades diners in Spanish, French, Italian and Portuguese, before the tempo picks up with guest artist appearances. Expect live performances from opera singers, Elvis Presley, Mick Jagger or Elton John impersonators, or even a full brass band. 
PREPARE TO BE ENTERTAINED AT ZSA ZSA
Wednesdays are saved for the sweet live music love affair of romantic jazz covers, neo-jazz and groovy pop numbers from the gorgeous Georgia Rose and Margot van Wyk.
The vibe is welcoming and warm with no sense of rush. "Our kitchen closes at 10.30pm – 11pm daily, meaning you can enjoy the full menu till late, an ideal place to end your evening," says Zsa Zsa co-owner Shaun Westwood. It's the perfect break before the end of the week rush (Thursday nights are when the weekend buzz really starts to liven up).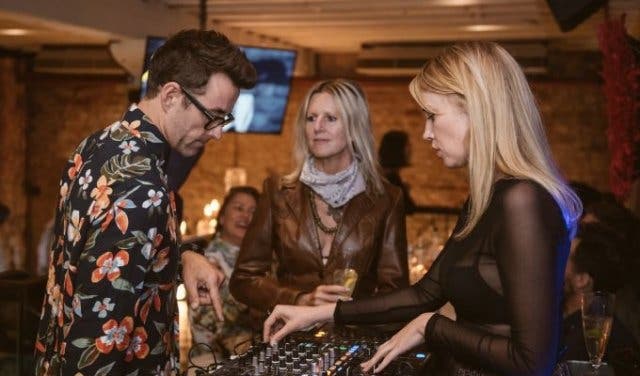 WILD THINGS THURSDAYS
Let your hair down to resident and internationally renowned DJ Willy Monfret. You may recognise him from nights at Caprice on the Camps Bay beach strip (or for the international model, DJ, producer and actor that he is).
However, don't be surprised if, and when, GoodLuck band member Tim Welsch, DJ and saxophonist George Sax and others serenade you at your table.
LET LOOSE OVER THE WEEKEND
On Fridays, Zsa Zsa is "the city's 'cultural renaissance'," says Westwood. House disco, electronica and hip hop collide to recreate the golden age of New York City loft parties.
Saturday night's music and entertainment line-up are curated by resident DJ Dino Moran. There's an eclectic mix of global sounds with regular live performances from trumpeter Lee Thomson, and the electronic duo Reality Radio and TribalNeed & friends.