Guilt-free delectable dishes that will satisfy any foodie
Set in a greenhouse-style space lush with greenery, Infinite Café is really pushing forward the vegan agenda. It offers succulent, plant-based burgers, classic sandwiches and refreshing salads. What's more, you can buy your favourite plant-based foods there, too.
STEP INTO THE GREEN SCENE
The café doubles as a work space, too. It's a breezy, petite area punctuated with plants throughout the indoor patio area, giving it a peaceful ambience. The olive-green walls are hung with beautiful wooden framed windows and distinct artwork by local, up-and-coming artists.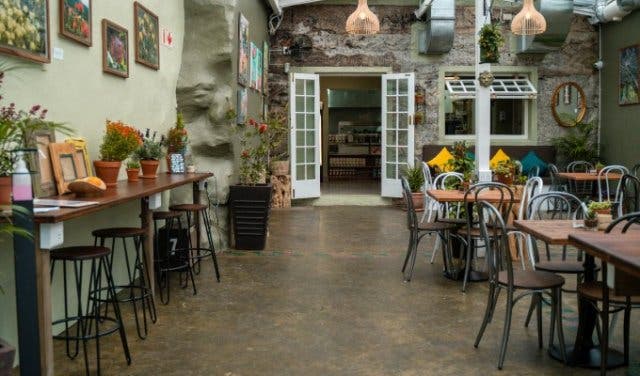 A look into the interior of Infinite Cafe, which fits in perfectly with its plant-based approach. Image supplied by Infinite Café
BEYOND PLANT-BASED GOODNESS
Infinite Café is an extension of Infinite Food, a company that encourages a plant-based diet and promotes exciting plant-based food brands not only by enjoying a meal at the restaurant. It also gives people access to get their favourite plant-based foods direct from their local grocery store, their favourite restaurant and online. 
The café's extensive menu allows vegan and vegetarian customers to expand their food options, as well as  introduce people who want to try including more plant-based meals into their diet. It features some of the world's best plant-based products, such as Beyond Meat and JUST Egg, both of which feature in Infinite Café's signature dishes. There are even plant-based favourites such as baked shakshuka, malva pudding, vegiken bunny chows and a variety of sarmies.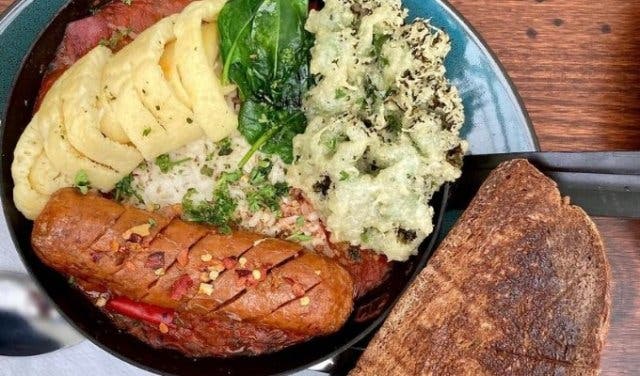 NOW EVERYONE CAN ENJOY PLANT-BASED FOOD
With a menu that aims to appeal to all, including meat eaters, Infinite Café is not just trying to be the new vegan hotspot in town, but also make plant-based cuisine more interesting.
 "We often hear feedback that plant-based foods are only for vegans or vegetarians and that couldn't be further from the truth. Our aim with Infinite Café is to create a traditional menu experience that no one would realise is 100% plant-based. We are here for everyone, whether you want to sit down and feast or grab your favourite product to make at home," says Neil Taylor, COO of Infinite Foods.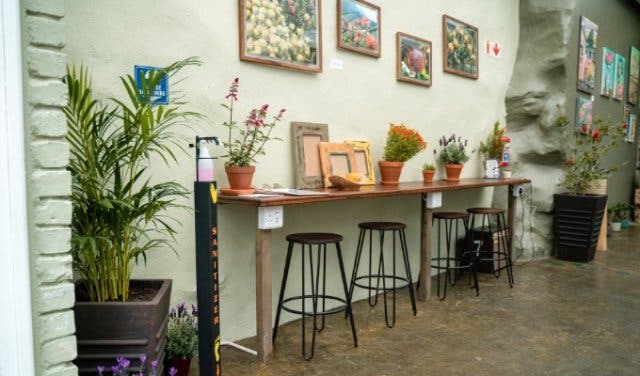 Grab a coffee or have a lunch date and admire the greenery and art at Infinite Café. Image supplied by Infinite Café
Hours: Mon – Fri, 7am – 3pm; Sat, 8am – 1pm
Price range: R55 – R150
4 Commercial Street | Cape Town City Centre | + 27 (0) 63 143 9939 | https://www.infinitefoods.com/ 
See specials, activities and events around Cape Town by using the FOMO App: