Master distillers will guide you to make the perfect bottle to suit your taste
It's no secret, Capetonians love a good gin. We love it so much we even have our own gin route stretching six kilometres between Cape Town city centre and Salt River. And now there's a great new addition sitting right at the start of the route: Distillers & Union, a distillery where you can not only taste a range of award-winning gins (and vodka, rum and fiery ginger beer), but even make your own (it's a great experience, whether you're gin-mad or not). 
MAKE YOUR VERY OWN GIN IN AN OLD KITCHEN FACTORY
Capetonians' love of gin is as versatile as the drink itself. Some enjoy the citrus undertones of a sweet and fruity gin, others love the botanical fragrance that comes from juniper berries, while still others enjoy the spicy notes of coriander, peppercorns or ginger peel. In Woodstock, just 140 metres from The Old Biscuit Mill, you can make your very own 500ml gin interpretation. Everything, from the fragrant spices, botanical notes, citrus undertones and alcohol level is up to you, even the bottle's logo. All this gets done in the working distillery, which used to be an old kitchen hall, according to Distillers & Union co-founder Simon Von Witt.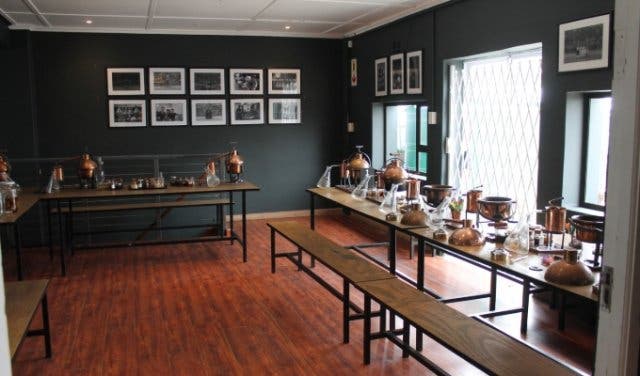 OBSERVE THE ART OF GIN MAKING AT DISTILLERS & UNION
"Unlike other distilleries, you can see the process happening right in front of you," says Von Witt. It's true. As you walk inside you'll notice several antique-looking small copper pot stills lining the middle of the table. That's where the magic happens. As you settle into your seat, take the time to look over – and sniff, if you like – all the bottles of spices, citrus, herbs and floral botanicals. There's bottled African wormwood, rosebuds, orange rinds, wild rosemary, pink peppercorns, buchu spice, rooibos, bariship and others, all preserved in a 60% neutral alcohol solution. Von Witt says lime and cardamom are a classic combination, but take this opportunity to explore. Making your perfect bottle of gin is easier than you think.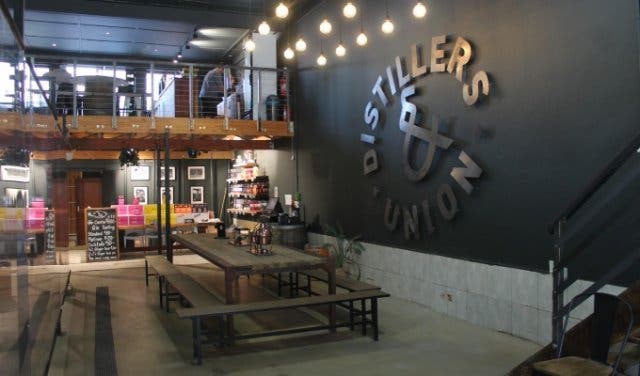 LET THE GIN TRIANGLE GUIDE YOU
All you need to do is stay within the 'gin triangle' says Von Witt. The triangle is the core ingredients of juniper, coriander and angelica root. Citrus and floral ingredients will form the base. This is then paired with a loose measurement of your chosen spicy, floral, citrus and herbal botanicals. Don't worry, the distiller guide will help you measure out each ingredient correctly. After that, you're ready to pour your gin concoction into the copper pot still for brewing. Then, sit back and watch the magic unfold – now would be a good time to check out what other gems the distillery has tucked away.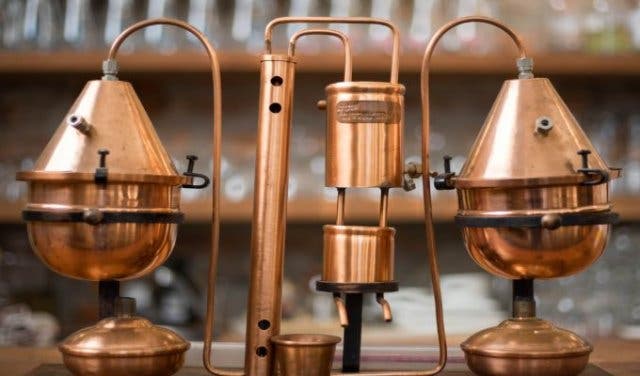 DON'T MISS THE CHANCE TO WALK AROUND THE WORKING DISTILLERY
The distilling process can take anywhere between 15 and 20 minutes. While you wait, take a look at some of the artisans in action. There's a working distillery at the back – mini-forklift, giant gin crates and all – that is home to over numerous gin brands, including 5 Pence and Dragon Brewing Co, which are also run by Distillers & Union co-founders Simon Von Witt and Warren Harries-Jones. Plus, locally crafted gin brands Ora and Enigma are on site and available to taste. Pro tip: If you'd like to get a full view of the distillery in all its glory, climb up to the top of the beautifully crafted wooden spiral staircase.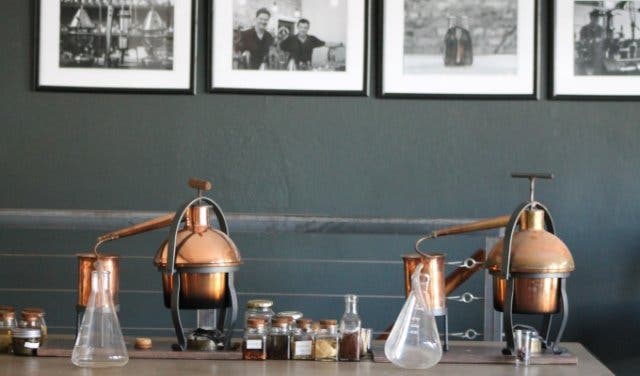 RELAX WITH A COCKTAIL AND LISTEN TO LIVE MUSIC
There's a lot more to Distillers & Union than learning how to make your own gin. You can also take the full tour of the distillery every Friday and join in for a gin tasting to find your favourites. Plus, every Saturday unwind to the soulful sound of Elvis-style singer-songwriter Dan Kelly live at Distillers & Union.