Cakes too beautiful to eat, short rib dumplings and gorgeous harbour views
Maker's Landing, the V&A Waterfront's newest food community, at the Cape Town Cruise Terminal, serves the full spectrum of Cape Town's culinary cultures. There, you'll find slow-cooked, short-rib dumplings, cake pops too beautiful to eat and a generous portion of tender venison stew.
Only 15 metres away from the cruise-liner's quay, Maker's Landing will also offer incoming cruise passengers a taste of South African cuisine (plus it has great views). 
MAKER'S LANDING INCUBATOR KITCHEN BOOSTS YOUNG COOKS
Maker's Landing will shepherd young foodpreneurs into Cape Town's culinary world, and at its core is the kitchen incubator. "It's like an acceleration programme for food businesses, run by Stellenbosch LaunchLab," says Tinyiko Mageza, Executive Manager for Marketing at the V&A Waterfront. Here aspiring food makers and chefs from all corners of Cape Town can refine their skills guided by local food experts. 
On the FOMO App you can see all Maker's Landing's specials, just click on the banner at the top of the app:
Masterclasses will be led by Lufele Nomjana (The Spinach King), Pitso Chauke (Pitso's Kitchen), Keletso Motau (Woolworth's food stylist), Sheryl Ozinsky (founder of Oranjezicht market), Nikki Albertyn (Sweet LionHeart) and others. Once they've mastered the kitchen incubator, novice food makers can move into the Maker's space, where visitors can buy the food. 
TASTE YOUR WAY THROUGH SOUTH AFRICA'S FOOD CULTURES
The shisanyama, says Mageza, will be good as in Gugulethu or Khayelitsha, the gatsby as tasty as the one from your neighbourhood, and you can buy "proper koesisters, just like you would get in your grandma's kitchen". Give Michele Mistry's gluten-free oat flapjacks or kitchari balls in a creamy, vegan, nut sauce from Indikaap a try. At Pitso's Kitchen, you'll find generously portioned pork trotters, minced meat with vetkoek, and a venison stew with meat so tender it melts off the bone.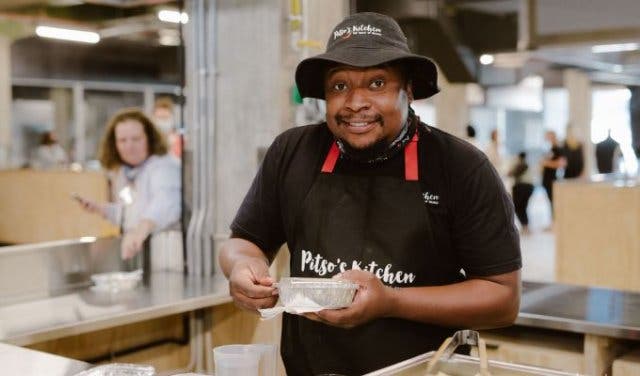 Try a traditional Zulu dish modernised by chef Mmabatho Molefe at her breakthrough restaurant Emazulweni. Her menu allows visitors to taste the best of Zulu cuisine in new and novel ways without losing their original flavours. "It is tradition for food to be shared," Molefe writes on her menu, hence why the menu is made up of small, shareable platters. There is something both vegetarians and meat-eaters can tuck into.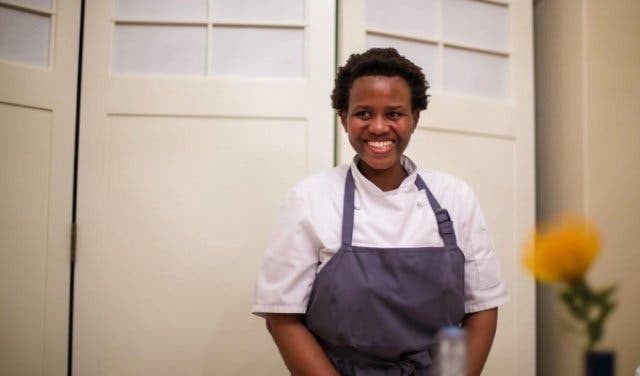 The Ucurry wamazambane with curry sauce, confit potatoes and coriander chutney comes with a unique addition of rice chips, while the Inyama nedombolo – slow-cooked, short-rib dumplings – is a must-try for meat lovers.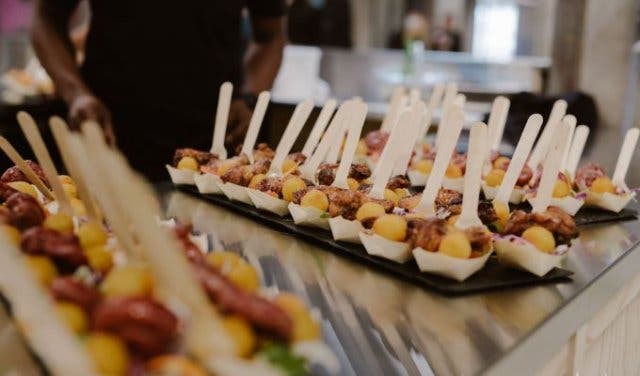 DIP INTO A SWEET TREAT OR TWO (OR FOUR)
Treat yourself to a beautifully crafted slice of cake from Sweet LionHeart bakery, which are as delicious as they are beautiful. When available, their rocket pops, comets (think cake-pops meet truffles) and decadent doughnuts steal the show – they're quirky and out-there creations.