The home of the Dirty Bubbles on Shortmarket Street (next to House of Machines).
With a great variety of whiskey's and wines, bursts of colour all over the walls and an objective to "bring various individuals together", the brand-new YOBO Wine and Whiskey Bar on Shortmarket Street (next to House of Machines) is the best location for
Cape Town
's groups of diverse people to loosen up.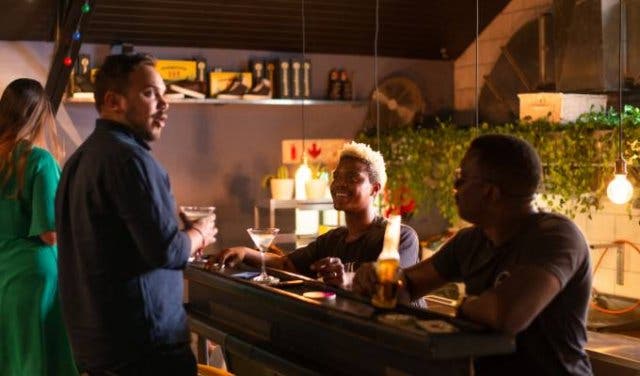 BRIGHT, ECLECTIC DECOR After strolling through graffiti-covered walls and up a flight of stairs, visitors are welcomed with intense karma sutra-inspired wallpaper and elegant leather sofas, combined with spectacular ornamental lime green and Fuschia tables and cushions. The relaxing bar has lots of life and colour for visitors to look at as they drink on a few of the finest regional wines and whiskeys in town.

THIS IS THE MISSION" With all our differences we come together and make beauty, "states Sivu Nobo, the creator of YOBO Wine and Whiskey Bar. His objective is to offer an area and platform to those who feel as though they do not suit any particular crowd or inner circle, and to value in addition to commemorate one another's cultures.

UNIQUE COCKTAILS, WINES AND WHISKEYS There are 2 signature mixed drinks, in addition to a choice of wines and bourbons produced by unique young winemakers. You should attempt the Dirty Bubbles (and ask Sivu to inform you about the story behind this special bottle of bubbles). Bring your pals for a night of great wines, music and business.
Find the best drink deals in your area using the FOMO App: