Stag parties for every budget, style and personality
From your quintessential strippers-and-sports evening to your laidback braai day, this overview of stag party ideas suits any personality type, any budget and any time frame out there.
Check out our discounted Bachelor party activities here
SEND OFF THE BACHELORS + BACHELORETTES
Make your pal walk the metaphorical gangplank into her or his marriage with a party on the Jolly Roger Pirate Boat. It's South Africa's only pirate ship and you can board it and party all night – even better, book it exclusively and you get to choose the music for the night. Plus a themed party can be arranged.
Open: Summer, 9am-7pm; winter, 9am – 5pm
Book: Call 021 421 0909 or book on webtickets
Yacoob Yachts | 7A 5 W Quay Road | V&A Waterfront | 021 421 0909 |[email protected] |Instagram
GO PARTY AT A CLASSY STRIP CLUB
Mavericks is Cape Town's premium strip club on three floors. The Empire Lounge, on the ground floor, is quieter and perfectly set up for bachelor or bachelorette parties. It features its own bar and areas which can be curtained off that feature a private dance pole. This is what a night out at Mavericks looks like.
Open: from 3pm on Fridays
Book: on Dineplan or whatsapp 063 261 2312.

68 Barrack St, Cape Town City Centre, Cape Town, 8000. Credit: mavericks
Check out our Bachelors party activities here

PLAY AN EPIC ESCAPE ROOM
Kick off the bachelor's with an original cocktail of "think Mission Impossible meets 30 Seconds". You will talk about it for the rest of the day. Guaranteed. Take your group of friends into a shipwreck riddled with clues, a decrepit hotel room that will soon crumble to the ground or a sunken ship flooded with diamonds and pearls. These thrilling group adventures take place in Cape Town's original escape rooms at HintHunt in the V&A Waterfront. (Read our full feature).
See Hint Hunt Specials:
Read more and book: Get all information and book online at hinthunt.co.za. Questions? Mail [email protected] or call 021-001-4215.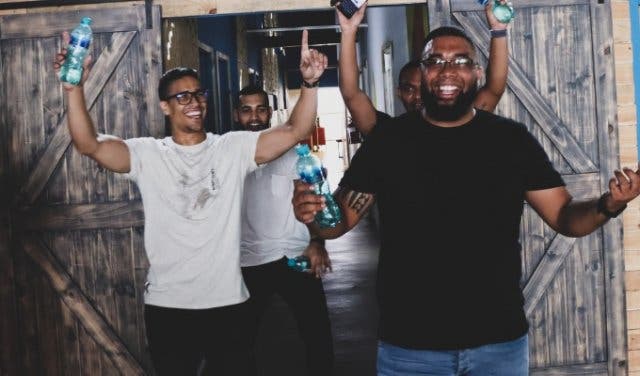 Watershed, 17 Dock Rd | Victoria & Alfred Waterfront | Cape Town | www.hinthunt.co.za | +27 21 001 4215

CRAFT BEER, BRAAI OR WINE TASTING
An epic road trip through Cape Town, going from one hot spot to the next, in a colourful, painted minibus with your best friends and the coolest tunes blaring from the speakers – Kiff Kombi Tours is perhaps the city's ultimate bachelor party experience. Kiff Kombi Tours offers loads of tour options, but the Craft Beer Safari and Wine, Beer & Biltong Safari that takes you from Cape Town to picturesque Stellenbosch are recommended. They offer perfect bachelor-party activities such as clayshooting, paintball and bubble soccer. Their website offers a section for Bachelor/ette-Events specifically. Or, custom-make your tour by choosing your own route, sites and pick-up and drop-off spots – perfect for creating that bachelor party that everyone will be talking about for years to come.
Check out beer and wine tastings on the FOMO App for free:
https://www.youtube.com/embed/CAMkdW3tAQA
Cost: Kiff Kombi Tours' Craft Beer Safari, as well as the Wine, Beer & Biltong Safari, is from R1100pp – R2100, depending on the size of the group.
+27 (0)72 213 3888 | [email protected] | Kiffkombitours.co.za
Check out our Bachelors party activities here

ADVENTURES AT ZEESTOCK
Stalk through the bush in a game of paintball, sandboard down the white dunes of Atlantis, or take to the water while you kitesurf. There's a four-bedroom lodge, two cottages and a party-friendly entertainment area (including a braai and bar), so you can make a weekend out of it at Zeestock Adventure Lodge.

Philadelphia | +27 (0)79 242 7031 | [email protected]

BATTLEFIELD LIVE SA LASER TAG
Crank up the testosterone levels to 11 prior to a sentimental wedding ceremony with an action-packed, adrenaline-fuelled laser tag game. Battlefield Live SA is a military simulation skirmish that gives you and the boys a chance to enact all your Call of Duty fantasies thanks to state-of-the-art infrared weaponry, war paint for camouflage and daring martial missions. Though strikingly similar to real military exercises, the games are a less painful alternative to paintballing (so no unsightly welts for the groom before the big day) and they offer the same blood-pumping good time; so, everyone from the tough guy to the nerdiest member of the group is bound to have an absolute jol. Typical missions include 'capture the flag', 'VIP escort' and 'sniper', and the bachelor parties can be hosted at Wynberg Park in the Southern Suburbs or at outdoor sites in Paarl or Stellenbosch. Alternatively, if you have a venue that's just right for a bit of battling, Battlefield Live will bring the fun to you. No matter where the gaming takes place, the guys will dig it because, honestly, how many men haven't dreamt of being Rambo?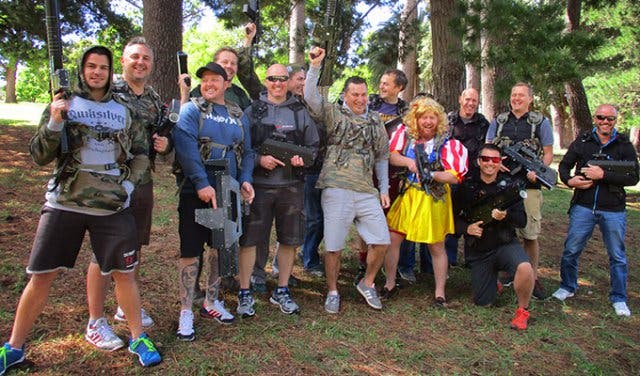 [email protected] | +27 (0)84 364 9979

WINE TASTING
Don't be fooled by the pretence associated with wine tasting; this particular wine tour gets pretty rowdy. Wine Flies provides the transport, takes care of the wine and supplies a designated driver, so you can see, swirl, smell, sip and savour grape nectar to your heart's content. Francois van Binsbergen and the rest of the Wine Flies team take you on a curated wine tour of the region, stopping at the quaintest and best-kept vineyards. You and the boys can go on a tour of the five wineries in Stellenbosch, enjoy wine, whales and wors in Hermanus and the Elgin Valley, or plan a private tour with the staff to make sure the husband-to-be goes out with a bang. Tours are priced from R880pp (Scheduled Tour), which includes all transport, all tastings and lunch. Just leave it up to Wine Flies. Book online.
Check out our Bachelors party activities here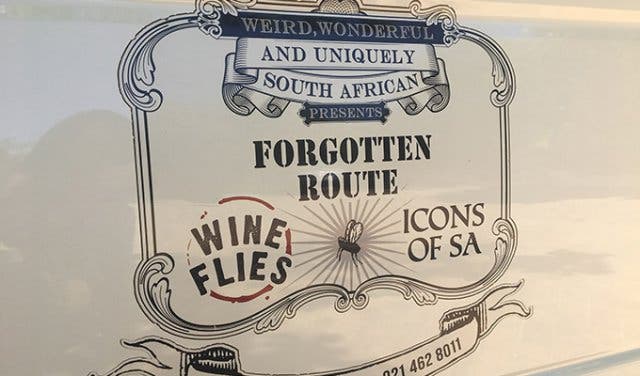 Wine Flies: Call ahead to book and organise pick-ups/drop-offs: +27 (0)21 423 2444 | [email protected]
PUB DINNER AND POOL
For those getting married for the second time or who just can't be bothered with all the fuss of a planned bachelor party, the pub dinner and pool option may be the ideal laidback, no-fuss alternative to a raucous night on the town. In this light, Cape Town's long-standing traditional British pubs become the perfect setting for a casual supper and a few pints of frothy beer. There are countless drinking holes to choose from, but our recommendations are the Southern Suburb's Forries, Table View's The Royal Oak or the city centre's The Fireman's Arms. Afterwards, treat yourself to another male-bonding staple: the pool bar. There are more than enough dingy halls and swanky tables to suit any group, including The Shack or one of the many Stones. Queue up that shiny eight ball and enjoy your night.
The Royal Oak: Marine Circle | Table View | Cape Town | +27 (0)21 557 0354
CAMPING
Camping is always a classic, and somewhere deep in the woods or out in the mountains you are sure to find the ultimate location for an outdoorsy guy's bachelor bash. The Western Cape's many natural wonders afford any lover of the great outdoors a variety of camping options, but if you really want to leave the hustle and bustle of town behind we recommend you make a beeline for the dramatic scenery of Tankwa Karoo National Park. Grab the tent and sleeping bags, pack the cooler full of ice-cold beer and braai-ready meals and head out onto the open road; the park is at it's most vibrant during spring. Sitting around an open fire, your best mates all around and the stars glittering above, you'll realize that the craziness of a bachelor's party is insane. Hearty food, old friends and lively conversation are all that's necessary for a great time away from the city.

Tankwa Karoo National Park: Tankwa Karoo National Park | Calvinia and Sutherland | Western Cape | +27 (0)27 341 1927
BEER TASTING AND THE JOLLY ROGER PIRATE SHIP
For all the silly boys out there (we know there's a man-child in every group), why spend your last days of singledom trying to act like adults? You'll have to shape up for marriage soon enough, so let that last evening be the most foolhardy of all. Start the afternoon sipping and swirling at the famous Newlands Brewery; let your guide walk you through the hint of 'delicate banana' flavours in Black Label or the 'dark, sweet caramel undertones' in Castle Milk Stout. It's alright if you happen to snicker; we know you've drank your fair share and never tasted the banana and caramel! Afterwards, pick up a few six-packs and hop on the Jolly Roger Pirate Boat at the Waterfront for a night on the high seas (it's free to bring your own alcohol onboard during winter, but during the high season, a corkage fee may apply). The minimum charter time is two hours, but if your budget allows, sail until the early hours of the morning. If you are still up for a party after, head to the infamous Long Street for an end-of-the-night round. Tours of the Newlands Brewery cost R80pp and run from Tuesdays to Fridays at 10am, 12pm and 2pm and on Saturdays at 10am and 12pm. The price includes beer tastings and two free drinks. Prices to charter the pirate boat on a night cruise begin at R4000. Bring your own DJ or other entertainment, and book well in advance to avoid disappointment.
Check out our Bachelors party activities here
Pirate Boat: Quay 5 | V&A Waterfront Harbour | Cape Town | +27 (0)21 421 0909
ADRENALINE CENTRAL
If the thrill of silver adrenaline pumping through the veins rivals any subsequent notion of a good time, an adventure-filled bachelor party may be just the thing for you or your soon-to-be-married mate. Consider heading down to Imhoff Farm for a fast-paced game of paintball. The spirit of competition that comes with ducking and dodging colourful faux-bullets makes for perfect bonding with pals. Alternatively, if your group size is at least 15 people, give ATV rentals a shot. If of this activitiy does not quite provide the thrill you crave, take a leap—literally—with skydiving. Racing towards the ground at a breakneck speed is one easy way to guarantee that every second of waning singledom will be savoured.
See sky diving and paragliding specials here
Skydive Cape Town: Delta 200 Airfield | Off R27 | Melkbosstrand | Western Cape | +27 (0)82 800 6290
WHISKY, STEAK AND CIGARS
For those who may not be inclined to golf and wine estates, yet another classy option comes in the form of fine whiskey, five-star food and smoky Cuban cigars. If this sounds like something you or your mate would enjoy, then start the night off at whiskey-wonderland Bascule Bar. The Cape Grace hotel's ritzy drinking hole boasts the largest selection of top-shelf whiskeys in the Southern Hemisphere, making it the must-visit location for any appreciative fan hoping to do a tutored tasting of rare and mature malts. Afterwards, head into the city centre to grab a juicy steak at the Mother City's most famous single-concept brasserie, HQ. This favourite dining spot minces neither words nor meat and offers only one meal option: sirloin, chips and salad (mushroom alternative available). Booking is essential, as this popular venue often fills up.
Check out our Bachelors party activities here

Bascule Bar: West Quay Road | V&A Waterfront | Cape Town | + 27 (021) 410 7082
HQ: Heritage Square | 100 Shortmarket Street | +27 (0) 21 424 6373
GETAWAY ON A HOUSEBOAT
Hint hint: we think this stag party idea may become one of the most exciting options out there! If you've got a little extra money and a weekend to spend, consider renting a houseboat atop the azure waters in the SANParks West Coast National Park. While there are cheaper chalet rentals on offer in the reserve, a bachelor weekend mandates a bit of a splurge. Accordingly, take your pick of the Larus houseboat (accommodates up to six people) or the Nirvana houseboat (up to 24 people) for a truly wow-weekend. With on-board braai facilities, an open dining area and stunning views aplenty, the stage is set for the ultimate getaway vacation right in the Mother City's own backyard. There is also plenty of water activities available in the area like kayaking, swimming and kitesurfing. For more information on rates, call the West Coast National Park.

West Coast National Park: West Coast National Park | Off R27 | Just past Yzerfontein | Western Cape | +27 (0)22 772 2144
INDOOR ROCK CLIMBING
Nothing gets a bachelor party going like a healthy dose of adrenaline. Round up the boys and head straight to HangTime Gym, Cape Town's latest addition to the indoor rock climbing scene. Challenge each other to climbing routes of varying difficulty and see who comes out on top. Then, if you're feeling a bit brave you can try the 13m monster wall, the highest of its kind in Cape Town. This epic climbing experience will only set you back R175pp for parties and this includes entry, all the gear and dedicated instructors. Or, you can go on a Tuesday (Two's Day special) and every second person pays half price. Every 21st of the month you can also capitalise on the 2 for 1 special. So get to HangTime Gym and start separating the men from the mice.

Sunrise Park (Entrance next to Tops) | Pinelands | Cape Town | +27 (0)84 444 5466
Check out our Bachelors party activities here
BUDGET-FRIENDLY BRAAI
Last but not least (although, this option is obviously weather permitting), a budget-friendly braai may be the perfect outing for the no-frills-attached almost-married man. Invite a few friends, buy a few kilograms of meat and simply choose the braai spot of your dreams; even if neither you nor your mates have a sizeable outdoor area, the Mother City can step in and provide countless options with unbeatable views. As you reminisce about the single life, flip steaks over the open fire, slurp down ice-cold beers and watch the sun set over the ocean, you'll think those other bachelors partying at strip clubs and pounding down shots at pub golf seem crazy. With all the beautiful views of Cape Town, who needs wild nights or any additional eye candy? And if you're not the most seasoned braai master in town, check out some tips from Jan Braai.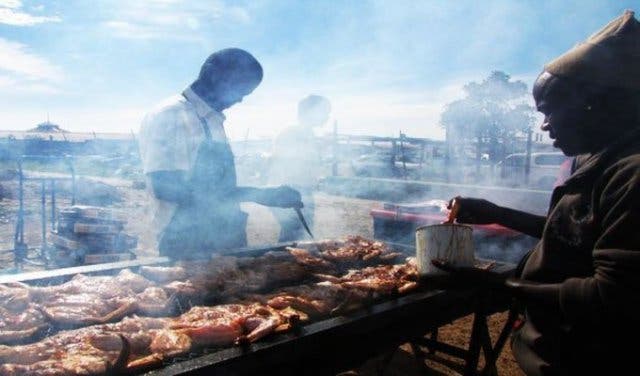 CAPE TOWN BACHELOR TRANSPORT IDEAS
MLT SHUTTLE AND CHAUFFER SERVICES
Everyone knows 'Designated Dave' is a buzz-kill. And thanks to MLT Car Hire and Tours' professional and tailor-made shuttle and chauffer services, Dave never has to be invited to your stag party! Providing clients with reliable and convenient bespoke shuttle and chauffer services – the boys (minus Dave) will be safely transported wherever they want to go all night long. With a wide range of modern vehicles to choose from – from economy two-doors to luxury sedans and large people carriers – whatever you need, MLT will strive to provide it (and more!)
Check out our Bachelors party activities here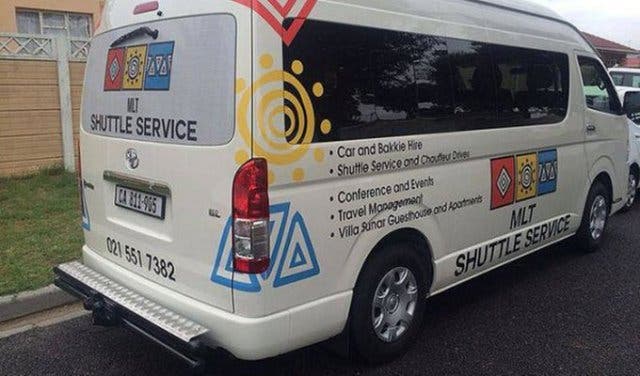 9 Duncan Road | Waterfront Port | Foreshore | +27 (0)21 551 7365 | [email protected] | www.mltcorp.co.za
Article first appeared on Cape Town Magazine